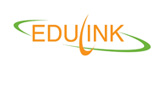 The EDULINK II programme (funded under the 10th EDF as well as a contribution from the EU Budget Development Co-operation Instrument - Relations with South Africa) is designed to continue fostering co-operation in the field of Higher Education between the countries of the ACP (Africa, Caribbean and Pacific Group of States) States and the European Union.

EDULINK II will improve the effectiveness, management, visibility and hence the impact of ACP-EU co-operation in the field of higher education. The Programme aims at promoting innovation in HEIs in the ACP States and, hence, at ensuring their competitiveness in the global environment.
The global objectives of the EDULINK II Programme are:
To foster capacity building and regional integration in the field of higher education through institutional networking;
To support higher education of quality, that is efficient and relevant to the needs of the labour market and consistent with the ACP regions' and member countries' socio-economic development priorities.
The specific objective of the EDULINK II Programme is to strengthen the capacity of African Institutions at two levels:
Management/ administration;
Academic
For more information, please visit:Â  http://www.acp-edulink.eu/